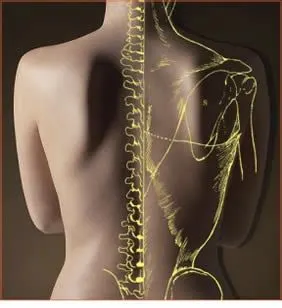 When you have a problem with pain, the answer is can be to get a chiropractic adjustment to help relieve it. There are many conditions that our chiropractor Monroe can help with so that you feel better and have a higher quality of life. For a "chiropractor near me," give our office a call for an appointment for chiropractic treatment. Our home page can give you more information about what we can do for you. We at Monroe Chiropractic and Alternative Medicine Center are here to help. We serve Monroe, WA and the surrounding area.
Back Pain
The most reported health problem is back pain. You may have back pain that stems from many different causes, and it may be at varying levels of intensity. Many people experience back pain that interferes with their daily life, and this necessitates the help of a chiropractic treatment. When you visit our chiropractor, you will have an exam to assess the degree of your pain and to assess where this pain may be coming from. Then, our chiropractor can administer a chiropractic adjustment to help relieve the pain. This is an important treatment that can get your back into better alignment so that your nerves aren't being pinched. With better alignment, you can feel better all over.
Neck Pain
It isn't just back pain that brings people to our chiropractor. There are many other types of pain that you may need help with, and this includes neck pain. It's common to get severe neck pain after a car accident. Whiplash is a common problem that can have a significant effect on your daily life. When the muscles in the neck get stretched too far and strained, it can affect the movement of your whole body. When you need treatment for whiplash and other neck pain, we're here to serve you.
Posture and Exercises
There are many posture problems that people have that can cause them misalignment and pain in various parts of the body. Our Chiropractor Monroe can look at your posture and help you to make the changes that can help to relieve pain. You may also need to be shown some exercises to do to strengthen certain muscles so that you feel and function better. We offer our services for patients with a range of pain types.
See Our "Chiropractor Near Me"
As this home page spells out, getting a chiropractic adjustment can help a lot with the pain that you're having. It can be helpful to get chiropractic care to relieve pain and to help you move better. Call us at (360) 794-4500 for Monroe Chiropractic and Alternative Medicine Center in Monroe, WA.